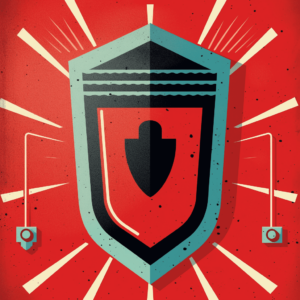 What are robocalls or spam calls?
Robocalls, derived from the term "robotic calls," refer to telephone calls initiated through computerized autodialers. These automated systems, upon successful connection, proceed to deliver a prerecorded message or transfer the call to a live operator. In some instances, robocalls employ personalized audio messages that cleverly simulate genuine personal conversations, going as far as addressing the recipient by name.
The proliferation of spam calls poses not only an inconvenience but also a significant hazard. According to YouMail, a reputable third-party organization specializing in robocall blocking software, a staggering estimate of over 50 billion robocalls inundated phone lines in the year 2021 alone. Such figures highlight the urgent need to address the rampant issue of unwanted and potentially fraudulent calls.
What are the different types of spam calls or robocalls?
Here are various types of spam calls or robocall scams:
Spoofing Calls: These calls manipulate caller ID information to make it appear as if they are originating from a different number. Spoofing can be used for various scam purposes.
IRS Scams: Scammers pose as representatives from the Internal Revenue Service (IRS) and threaten victims with legal action or arrest if they fail to pay outstanding taxes or provide personal information.
Charity Scams: Fraudulent callers claim to represent charitable organizations, exploiting people's generosity by requesting donations for fake causes or using deceptive tactics to collect funds.
Travel Scams: Scammers offer enticing vacation packages, discounted flights, or free accommodations, tricking individuals into providing personal information or making upfront payments for non-existent trips.
Customer Care Scams: Impersonating customer service representatives from well-known companies, scammers try to obtain personal information, payment details, or access to devices under the guise of resolving technical issues.
Loan Scams: Fraudulent loan offers promise quick approval and large sums of money, often requiring upfront fees or personal information that can be used for identity theft.
These examples demonstrate the deceptive nature of spam calls or robocalls and highlight the importance of remaining vigilant to protect oneself from falling victim to such scams.
Do robocalls violate legal regulations?
Within the United States, certain robocalls are considered lawful and do not require explicit permission, as specified by the Federal Trade Commission (FTC) regulations. Here are examples of legitimate robocalls and the reasons behind their permissibility:
Informational Message Robocalls: These calls serve to convey important updates, such as flight cancellations or reminders about medical appointments. They aim to provide timely and necessary information to individuals.
Debt Collection Robocalls: Businesses engaged in legitimate debt collection efforts are allowed to use recorded messages in their communication with debtors. However, it's crucial to distinguish them from services that claim to reduce debt and may potentially be fraudulent.
Healthcare Provider Calls: Pharmacies utilize robocalls to remind patients to refill their prescriptions, ensuring their continued health and well-being.
Charity Messages: Charitable organizations are permitted to make robocalls directly to individuals. If a charity outsources robocalls to a third party, those calls can only be directed to previous donors or members of the charity. Additionally, these calls must offer an automated opt-out option for recipients who wish to discontinue future calls.
Understanding the permissible categories of robocalls assists in distinguishing legitimate and beneficial communications from potentially deceptive or unlawful ones.
What are effective methods for recognizing and evading spam calls and robocalls?
Here are some recommendations for effectively identifying and evading spam or fraudulent callers:
Exercise caution when dealing with unfamiliar or suspicious calls and texts, refraining from responding or providing any personal information.
Avoid sharing sensitive details, including personal or financial information, through email, text messages, or phone conversations.
Remain vigilant if you feel pressured to disclose information or make immediate payments, as scammers often employ tactics to create a sense of urgency.
Be aware that scammers frequently manipulate caller ID information to deceive individuals into answering calls. Government agencies typically do not make unsolicited calls requesting personal information or money.
Prior to making any donations, conduct thorough research on the charity by contacting them directly or visiting their official website.
Pay attention to calls from generic-sounding organizations like "HealthCentral 2020," "Local Air Duct," or vague claims of government affiliation. Legitimate callers should clearly identify themselves.
If there is undue pressure to act immediately, it is likely a scam.
Generic recorded calls from marketing agencies or unknown numbers are typically indicators of spam calls.
If a caller claims to know you but cannot address you by name, it is likely a scam.
Be skeptical if a caller purports to represent an existing relationship but cannot provide specific details or account information.
Legitimate businesses should already possess relevant information about their clients. Be cautious about divulging additional details beyond verification.
Scammers often seek money, cash cards, social security numbers, credit card or bank account details, personal history, etc. Legitimate payment requests are typically conducted through secure channels such as mail.
Additionally, you can consult consumer tips provided by FCC.gov to further enhance your ability to combat unwanted robocalls.
What are the potential outcomes or risks when you answer a spam call?
Engaging with a spam call can result in various outcomes and potential risks that should be considered. Here are some recommended steps to take if you find yourself answering a spam call:
Promptly Hang Up: As soon as you realize the call is from a spam or robocall, it is advisable to terminate the call immediately. Minimizing engagement reduces the chances of the call being flagged as "live" and decreases the likelihood of receiving further spam calls.
Be Mindful of Saying "Yes": Some scam calls begin with questions like "Can you hear me?" in an attempt to elicit a "yes" response from the recipient. Fraudsters may record and exploit this confirmation for fraudulent activities. Therefore, exercise caution and avoid saying "yes" unless absolutely necessary.
Avoid Following Instructions: Robocalls may instruct you to perform actions such as pressing a specific number to speak with a live representative or to unsubscribe. It is advisable to refrain from following these instructions as doing so confirms your vulnerability to robocallers and may invite more unsolicited calls. Disregard these prompts whenever possible.
Report the Call to the FTC: To aid in combatting robocalls, report such incidents to the Federal Trade Commission (FTC) through their website, donotcall.gov. By providing the caller's number displayed on your caller ID, you contribute to the FTC's efforts in tracking down the scammers. Reporting helps the FTC share the information with phone carriers and partners working on call-blocking solutions, as well as assists law enforcement in identifying those involved in illegal call activities.
Exercise Caution and Verify: Remain vigilant when encountering unknown caller IDs. Robocall scams can have significant impacts, including wasting your time or potentially compromising your personal information. If a business claims to be calling, it is prudent to hang up, locate their official contact number from their website, and independently initiate contact to verify the legitimacy of the call.
By following these precautions, you can mitigate the risks associated with spam calls and enhance your overall phone call safety.
What is the process for Verizon customers to report a robocall?
Verizon offers two avenues for its wireless customers to report robocalls:
Call Filter App and My Verizon: Verizon customers can utilize the Call Filter app or access their My Verizon account to report a specific number as spam. This allows users to contribute to the identification and prevention of robocalls within the Verizon network.
Report Mistakenly Labeled or Blocked Calls: If a legitimate call has been incorrectly labeled or blocked, customers can report the issue through the Spam Feedback Website. This enables Verizon to address any misclassifications and ensure accurate call filtering.
To report robocalls in the United States, additional steps can be taken:
Federal Trade Commission (FTC): Individuals can report robocalls to the FTC, providing valuable information to assist in tracking down and prosecuting illegal robocall operations.
National Do Not Call Registry: Registering your number with the National Do Not Call Registry is another proactive measure. While this registry may not deter scammers, it can help in reducing calls from legitimate companies that adhere to the law.
By taking advantage of these reporting mechanisms, Verizon customers can actively contribute to combatting robocalls and promoting a safer telecommunications environment.
What are effective methods for blocking spam calls?
What are the recommended methods for blocking spam calls on your devices?
When it comes to addressing robocalls and blocking spam calls, there are device-specific techniques you can employ. Here are some tips to assist you in blocking spam calls on different devices:
Blocking Robocalls on iPhones:
Locate the number you wish to block.
Launch the iPhone app and tap on "Recents."
Tap the blue "i" within a circle next to the number.
Scroll down on the next screen and select "Block this caller."
Confirm your choice by tapping "Block Contact" on the prompt that appears.
To prevent calls from unfamiliar contacts:
Go to "Settings" and choose "Phone."
Scroll down and tap on "Silence Unknown Callers" to enable the feature. The switch should turn green.
Blocking Robocalls on Android Devices:
Open the Phone app from your Android device's home screen.
Navigate to the "Recent" tab and locate the number you want to block.
Tap on the number, then tap the "i" within a circle icon.
Look for the "Block" option and confirm your selection by tapping "Block" in the subsequent pop-up message.
To block unknown numbers on Android:
Open the Phone app.
Locate the three dots (menu icon) and tap on them to access the drop-down menu.
Select "Settings" from the list.
Tap on "Block Numbers."
Toggle the "Block Unknown Callers" switch to enable the feature.
By following these steps, you can effectively block spam calls on your respective devices and enhance your call filtering capabilities.
What solutions does Verizon provide for blocking robocalls on landline phones?
Verizon provides Caller ID and Spam Alerts as part of their offering for home phones. This feature aims to help wireline voice customers identify and recognize unwanted robocalls. With Spam Alerts integrated into your home phone's Caller ID, any caller's name identified as a potential unsolicited call will be preceded by "SPAM?" This enables you to quickly identify and be cautious of such calls.
In addition to Caller ID and Spam Alerts, Verizon recommends registering your Fios Digital Voice line with Nomorobo, a reputable third-party service. Nomorobo specializes in identifying known robocallers and telemarketers, effectively preventing your phone from ringing when such calls are detected.
To enhance your protection against unwanted calls, Verizon suggests registering your phone numbers at DoNotCall.gov. While this FTC registry may not entirely shield you from calls initiated by scammers and individuals intent on illegal activities, it can help prevent "live" telemarketing calls, which are regulated by the federal government but not necessarily illegal.
For any instances of fraud, Verizon encourages customers to report them to the Federal Trade Commission (FTC) to aid in combating fraudulent activities.
By leveraging these features and taking proactive measures, Verizon customers can fortify their defense against robocalls and promote a safer telecommunications experience.
What solutions does Verizon provide for blocking robocalls on mobile phones?
Verizon offers effective solutions for both wireless and home phone customers to address unwanted calls and combat spam. For wireless customers, Verizon's Call Filter service is available to help avoid unwanted calls. Call Filter automatically directs potentially fraudulent calls to voicemail, providing a proactive defense against scams. Moreover, the free Call Filter app or My Verizon can be utilized to block unwanted or nuisance calls. By upgrading to Call Filter Plus, customers gain the ability to identify unknown callers by name and customize their spam block list, offering an enhanced level of control.
For home phone customers using Fios Digital Voice, Verizon provides Spam Alerts as a complimentary feature. Spam Alerts promptly notifies customers of potential fraud calls, adding an extra layer of protection. Additionally, customers can choose to opt in for Nomorobo, a free tool accessible through My Verizon. Nomorobo effectively prevents unwanted calls from ringing on the home phone, ensuring a more peaceful and secure calling experience.
To further improve their spam detection service, Verizon empowers wireless customers to report a number as spam through the Call Filter app or My Verizon. By actively participating in this reporting process, customers contribute to the enhancement of Verizon's spam identification capabilities.
With these comprehensive options and the ability to report spam numbers, Verizon customers can proactively mitigate unwanted calls and actively contribute to the continuous improvement of spam detection services.
What measures has Verizon taken to prevent spam calls?
Verizon recognizes the persistent nature of robocalls and remains steadfast in its commitment to combatting them. To this end, Verizon offers free tools to both its mobile and home customers to address the issue.
For mobile customers, Verizon provides the Call Filter service as a free solution. Call Filter employs screening and autoblocking capabilities to identify and block incoming spam calls based on their risk level. The spam filter is designed to automatically redirect potential fraud calls to voicemail, enhancing the protection for mobile users.
In the case of home phone customers using Fios Digital Voice, Verizon offers complimentary Spam Alerts. These alerts serve as an early warning system, alerting customers to potential fraud calls and helping them stay vigilant. Additionally, customers have the option to opt in for Nomorobo through My Verizon, which acts as an effective tool in preventing robocalls from ringing on their home phones.
Verizon is actively engaged in industry initiatives to combat robocalls. As a founding member of the US Telecom Industry Traceback Group, Verizon collaborates with other industry leaders to trace and track suspicious robocall traffic. Through these efforts, many illegal robocalls are stopped, and law enforcement agencies are aided in apprehending the perpetrators. Verizon also advocates for a "chain of trust" between originating providers and terminating carriers, urging the FCC to establish this framework to address the issue effectively.
Verizon has implemented the industry-standard STIR/SHAKEN technology for mobile calls, enhancing the verification process and ensuring that the displayed Caller ID is authentic rather than spoofed. Fios Digital Voice customers can now have greater confidence in the accuracy of the caller ID information for verified calls.
To bolster its spam detection capabilities, Verizon automatically blocks network calls that exhibit a high likelihood of being illegal based on robust analytics and caller ID authentication information. The real-time utilization of STIR/SHAKEN technology in Call Filter's spam detection algorithm further reduces the chances of incorrectly identifying legitimate calls as potential spam.
Through these concerted efforts and partnerships, Verizon has made significant strides in curbing the rise of robocalls, demonstrating its commitment to combat this pervasive issue.