White Label Your Autodialer Rebranding
Do you have a cloud-based call center and want to customize it to make it as easy as possible for your employees to use? We will white label and rebrand the telemarketing software for a customized and updated appearance specifically for your company. We will also set it up for you to reduce the stress and confusion that comes with doing it by yourself. When your call center autodialer rebranding and logging software looks as professional as possible, employees feel a great connection to the company.
We will customize the background image, fav icon, top logos, and business name on various pages of the system. It's an easy way make everyone's daily interaction with their computers a more company-centric experience.
Welcome Page Autodialer Rebranding
//demo.edialer.net/dashboard/welcome.php
Fav Icon: fav.png 15×15
background image: bg1.jpg 1000×667
Top Logo: logo_evs.png 292×134
Custom Name: eDialer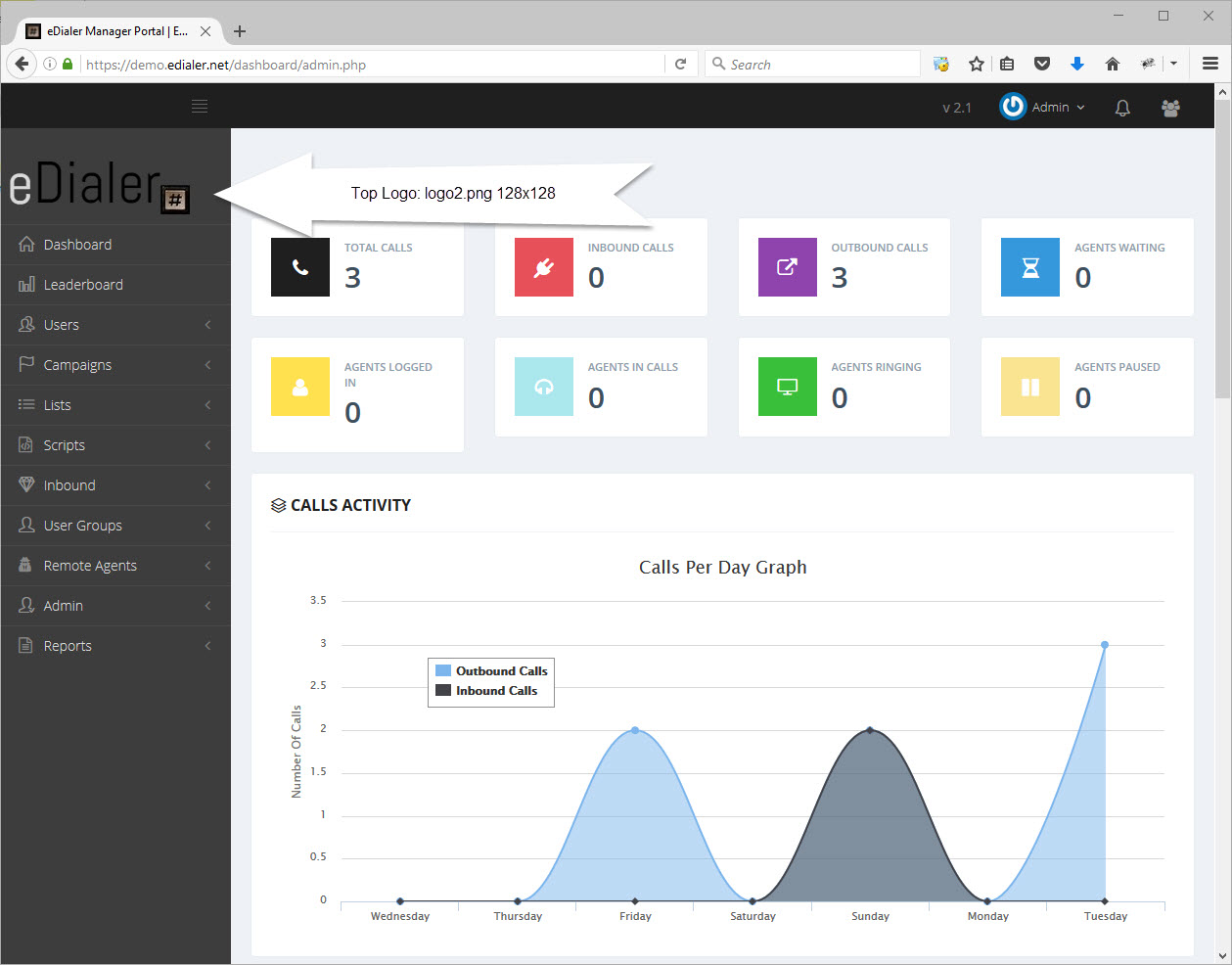 Administration
//demo.edialer.net/dashboard/admin.php
Top Logo: logo2.png 128×128
Logo Icon: logo3.png 30×30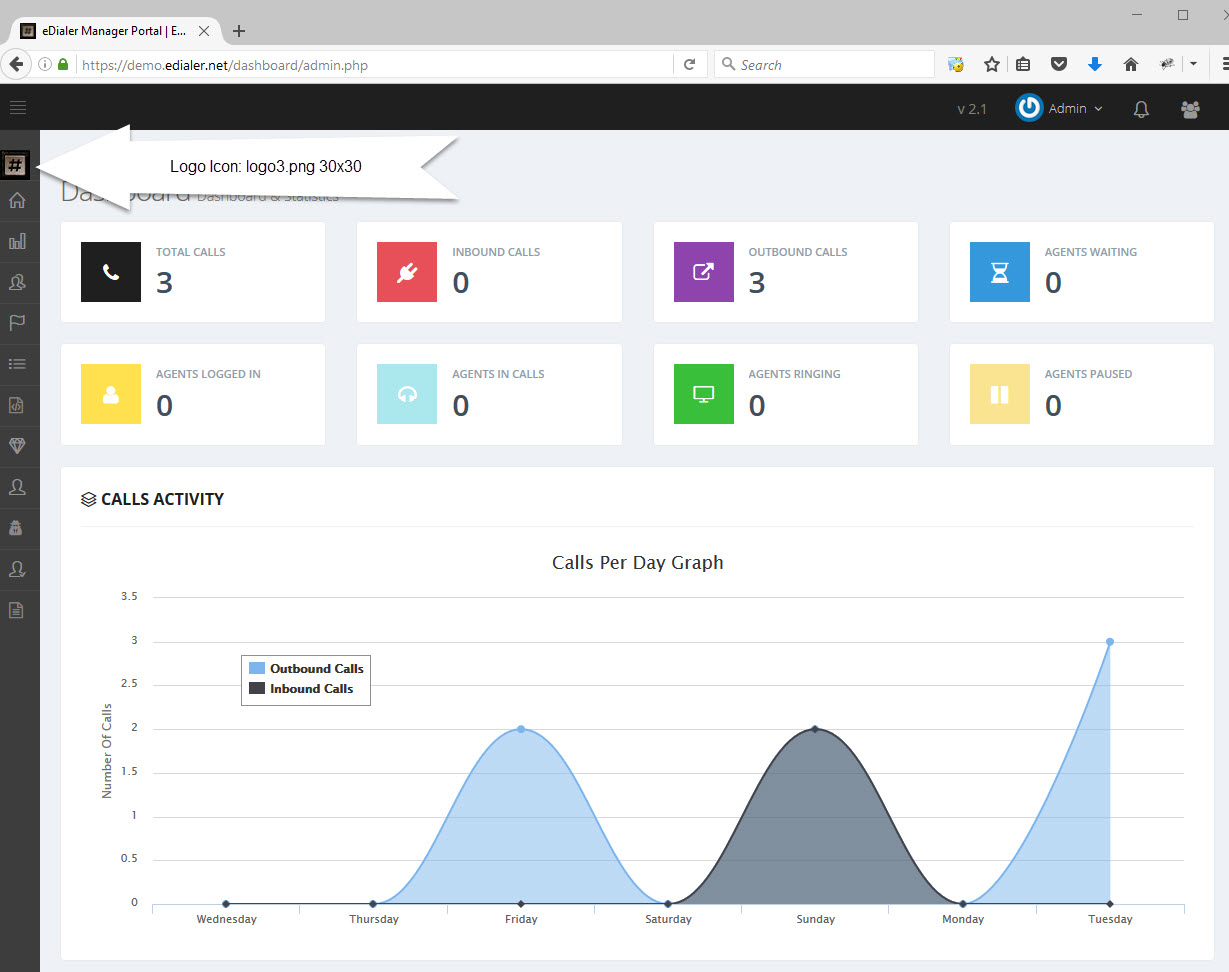 Agent Login
//demo.edialer.net/agent/agent.php
Top Logo: logo1.png 292×134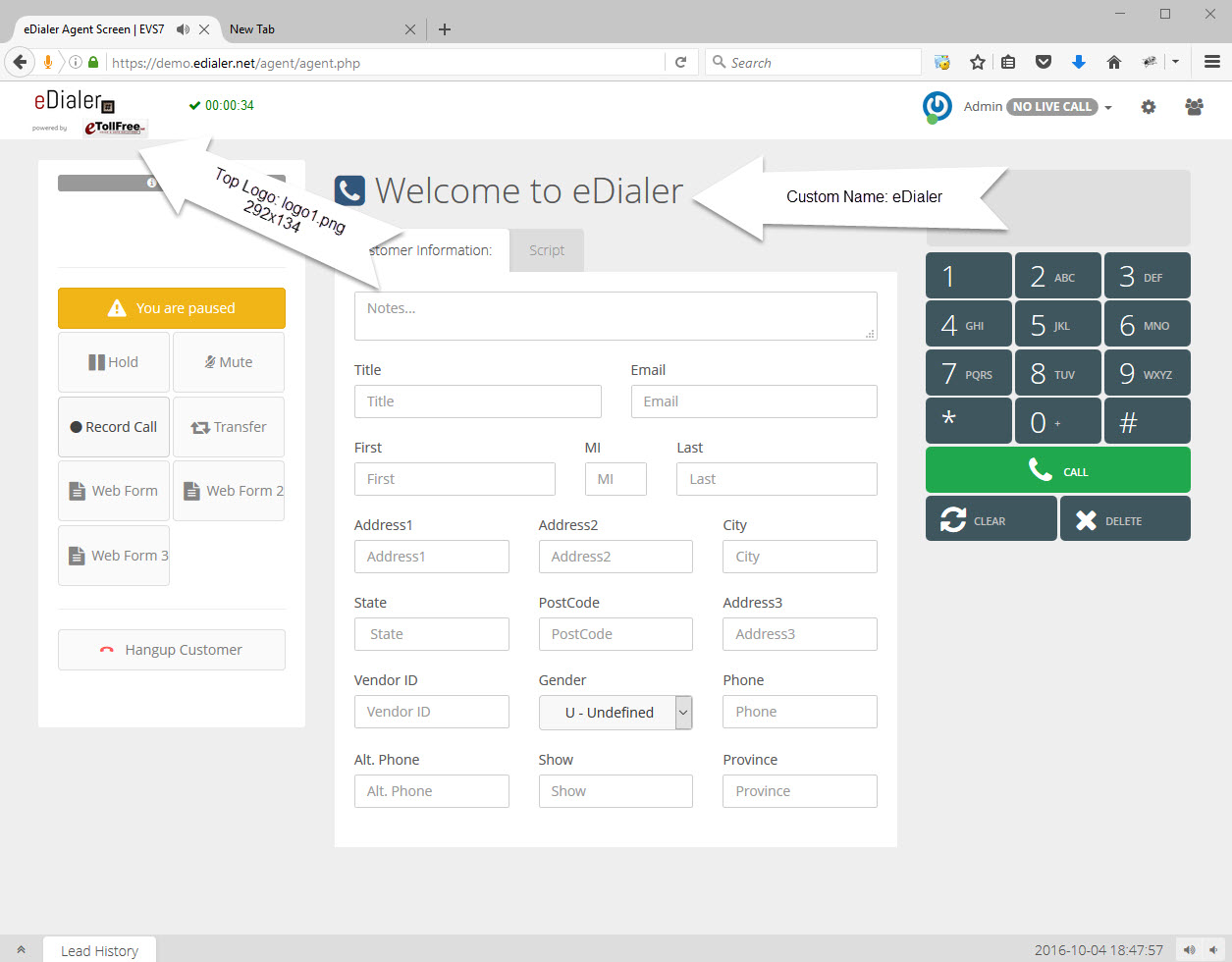 VICIdial®  is the property of VICIdial group