Old & New Vicidial Web Interface Available
Web-based – No Software to Install
Auto-dialing – From 35 to 100% more calls!
30 Minute Service Activation
We help with Vicidial® setup, and Vicidial Hosting!
Lets us help you save time and money with this inbound and outbound call center software. Get started today! Check out our training videos and learn about Vicidial basics, inbound campaign setup, outbound campaign setup, call monitoring, reporting, and more. Please do not hesitate to contact us if you have any further questions, or need assistance in training.
Don't waste your time with setup
For an additional monthly fee, we will take care of it all for you!
We'll get your virtual call system up faster.
Minimize down time so your edialer system is always working.
We'll handle the hosting for your service.
You'll get 100 Megabits of Internet service with a 99.9% uptime so you don't have to worry about dropped calls.
Plus we will white label your auto dialer software for a custom appearance.
$99 Monthly Hosting 
30 Minute Activation
Unlimited Users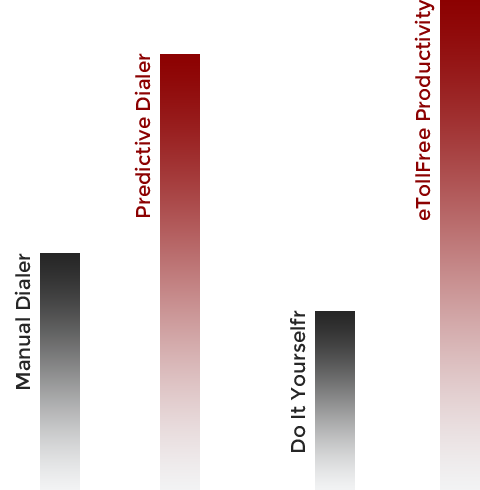 *Additional setup service and hosting fee of $99 may be discussed during the sale for optimal customization in fitting your specific needs.
Explore Our Features
Benefits you get for your business.


Completely Customizable Business Phone System

Predictive Telecommunications Dialer

Increased Campaign Tracking and Calling Efficiency

Dedicated Account Manager

Custom Web Reports and Data Exports
Watch our easy to follow training videos and learn how our telemarketing software works.
If you have any extra questions or need any further assistance, please do not hesitate to reach out to us!
Check out our training videos and learn about:
Vicidial basics
inbound campaign setup
outbound campaign setup
call monitoring
reporting
and more
Our Rates
Best deal on the web.
¢ 1.5 /min
Inbound Calling Rate
Call Recording

Unlimited Bandwidth

Unlimited Users
¢ 1 /min
Outbound Calling Rate
InCall Recording

Unlimited Bandwidth

Unlimited Users
Keep Agents Talking, Not Dialing. Increase Productivity by 300%.
VICIdial®  is the property of VICIdial group