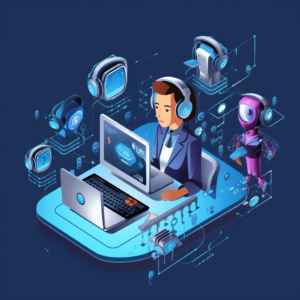 Toll-free numbers, those digits beginning with 800, 888, 877, and others, have a remarkable impact on the psychology of customers. These numbers are designed to be free for the caller, and their mere presence can influence consumer behavior and perceptions of a business. In this article, we'll delve into the psychology of toll-free numbers and explore why customers prefer them.
**1. Perceived Trustworthiness: Toll-free numbers convey a sense of legitimacy and trustworthiness. When customers see a toll-free number, they often associate it with a well-established and credible business. This perception can be a crucial factor in building trust between the customer and the company.
**2. Accessibility: Toll-free numbers provide customers with a free and easy way to contact a business. The absence of call charges removes a potential barrier that might deter customers from reaching out for inquiries, support, or purchases.
**3. Professionalism: Businesses that prominently display toll-free numbers project professionalism. It signals to customers that the company is serious about customer service and is willing to invest in a convenient means of communication.
**4. Memorability: Toll-free numbers are often more memorable than regular local numbers. Their repetitive and catchy patterns make them easier for customers to recall, which can be especially advantageous for businesses in marketing and advertising efforts.
**5. Customer-Centric Image: Companies that provide toll-free numbers are seen as customer-centric. This enhances the perception that the business is willing to go the extra mile to facilitate communication and support for its customers.
**6. Easy Expansion: For businesses that serve customers across regions or even internationally, toll-free numbers can be a powerful tool. They allow customers from different locations to contact the business without concerns about long-distance charges.
**7. Reduced Friction: Toll-free numbers minimize friction in the customer journey. When customers encounter a toll-free number, they don't have to calculate potential calling costs, making them more likely to make contact.
**8. Emotional Comfort: Toll-free numbers can provide customers with a sense of emotional comfort. They know that they can reach out to the business without incurring additional expenses, creating a positive emotional association with the company.
**9. Positive Expectation: Customers who call a toll-free number often expect a better level of service and responsiveness. This expectation can result in more positive interactions and customer satisfaction.
**10. Marketing Advantage: Toll-free numbers can be powerful marketing tools. Businesses can use vanity toll-free numbers (those with memorable word patterns) to reinforce their brand, making it more likely for customers to recall the number when needed.
**11. Customer Support: Toll-free numbers are commonly associated with customer support lines. Customers prefer toll-free numbers for these purposes, as they indicate a commitment to helping customers resolve issues without additional costs.
In conclusion, the psychology of toll-free numbers is rooted in perception, accessibility, and customer-centricity. Customers prefer toll-free numbers because they convey trustworthiness, professionalism, and a commitment to providing accessible and cost-free communication channels. As a result, businesses that incorporate toll-free numbers into their communication strategies often enjoy enhanced customer trust, improved accessibility, and a competitive edge in the minds of their customers.