Need help with Vicidial® setup?
Lets us help you save time and money. Get started today!
Check out our training videos and learn about Vicidial basics, inbound campaign setup, outbound campaign setup, call monitoring, reporting, and more. Please do not hesitate to contact us if you have any further questions, or need assistance in training.
How to Create Phone Extension
[wp_social_sharing social_options='facebook,twitter,googleplus,linkedin' twitter_username='
[email protected]
' facebook_text='Share on Facebook' twitter_text='Share on Twitter' googleplus_text='Share on Google+' linkedin_text='Share on Linkedin' pinterest_text="Share on Pinterest" xing_text="Share on Xing" icon_order='f,t,g,l,p,x' show_icons='1′ before_button_text=" text_position=" social_image="]
Step-by-step Instructions for how to Create Phone Extensions
This will show you the step-by-step tutorial on how to Create Phone Extensions
I'm using our demo server that you can visit at: demo.edialer.net
Register a Phone extension first from the eDialer Administration page. Login to eDialer Administration: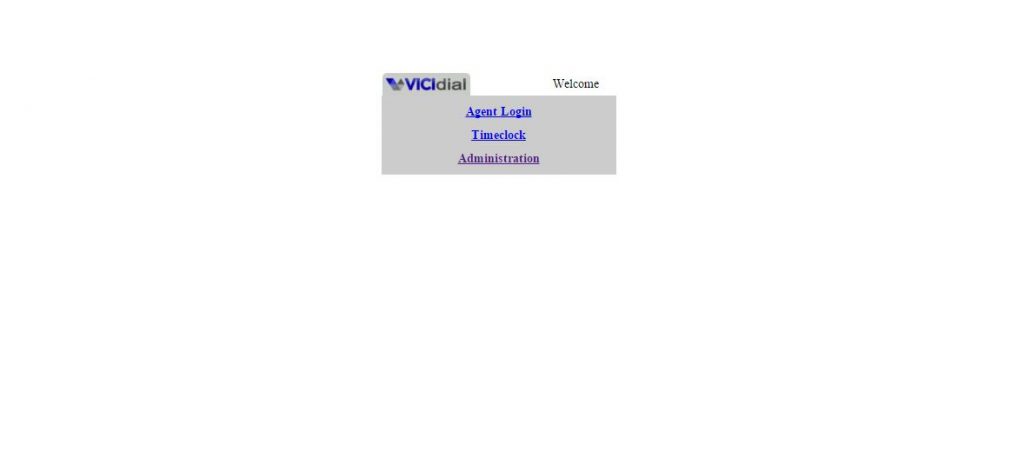 Go to Admin>Phones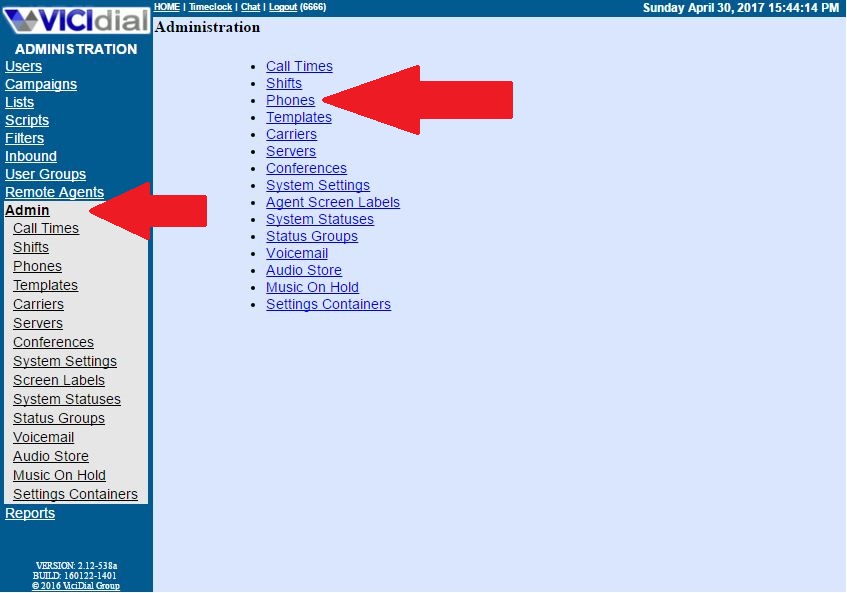 Click Add a New Phone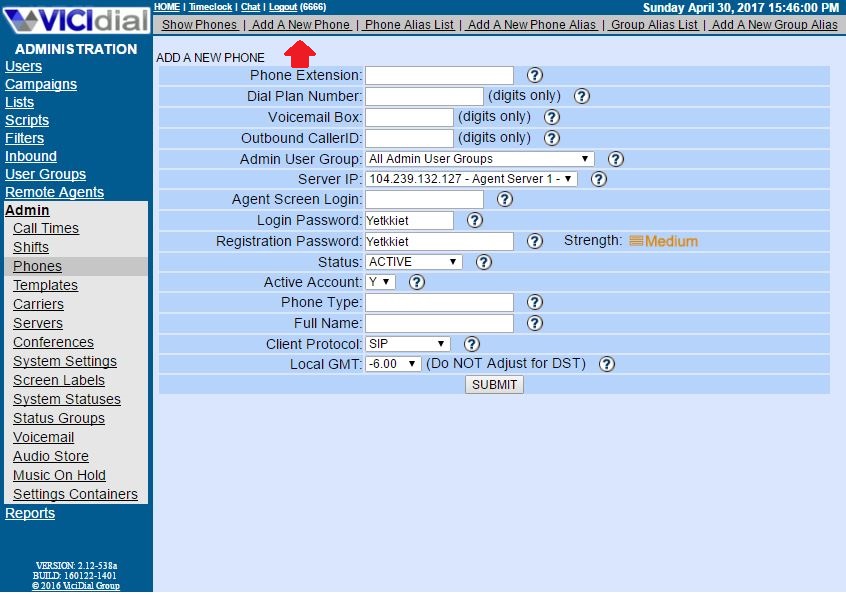 Then, add the following details:
Phone Extension
Dial Plan
Voicemail Box
Agent Screen login
Login Password
Registration Password
Click SUBMIT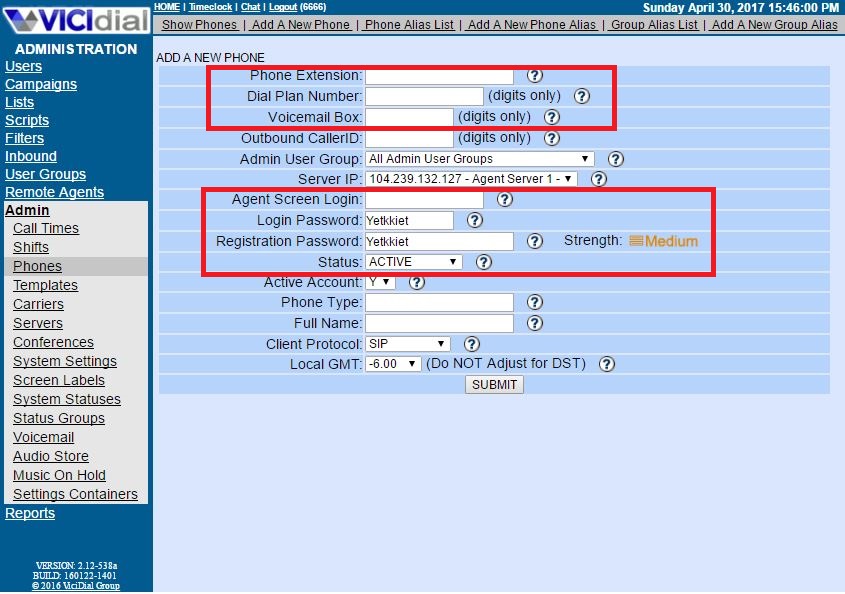 Since our eDialer has a new Webphone feature, here are the steps on how to activate your webphone:
Go to the Phone Extension you want to have the webphone feature.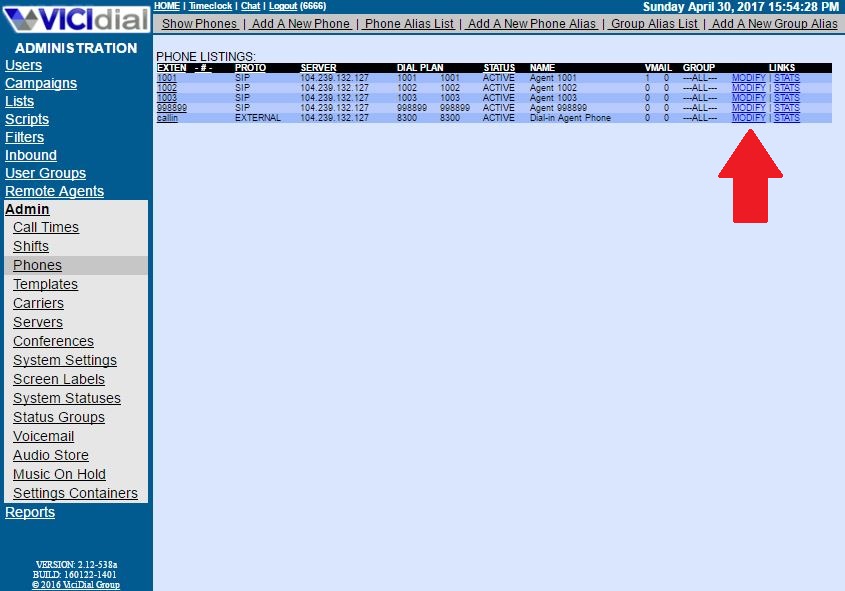 Look for the field that says "Webphone" Choose Y and Submit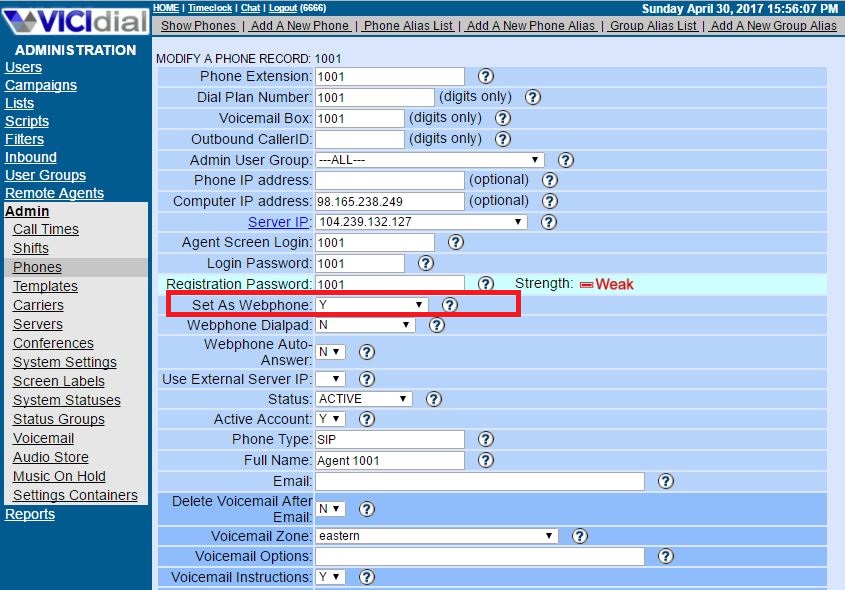 VICIdial® is the property of VICIdial group