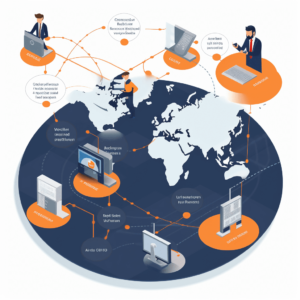 eTollfree is designed to help businesses of all sizes take advantage of the power and convenience of toll-free numbers. With etollfree, you can manage your incoming calls using an easy-to-use interface that allows you to customize call routing options like greetings, IVR menus and more. You can even set up multiple toll-free numbers with different voicemail boxes for each one! Plus, etollfree offers a wide range of features such as cloud reporting and analytics, custom branding options, international call forwarding capabilities, and more. All this makes it easier than ever for your business to stay connected with customers no matter where they are located. 
But that's not all – etollfree also gives business owners the flexibility to customize their customer experience. You can set up call forwarding rules based on time-of-day and other criteria, play custom greetings, record calls for quality assurance purposes, and more. By fully leveraging etollfree's features and capabilities, you'll be able to provide excellent service to your customers while saving time and money in the process. 
But don't just take our word for it – see what our users have said about etollfree! Our customers have praised us for our easy setup process, reliable performance, great customer support team and so much more. So make sure you check out all that etollfree has to offer today! With etollfree, you can unlock the power of toll-free numbers for your business and provide the best possible experience for your customers.
Ready to get started? Sign up for a free trial today and see what etollfree can do for you! It's just one more way to show your customers you're serious about providing them with exceptional service. Unlock the power of etollfree today