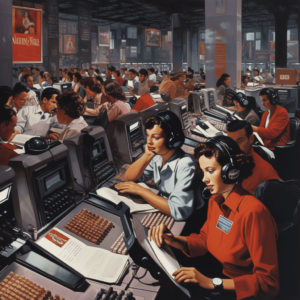 Despite their longstanding presence in the business world, toll-free phone numbers continue to wield remarkable influence as a powerful tool for optimizing customer service operations. Offering customers a number they can call without incurring charges, these toll-free lines facilitate enhanced customer support, bolster accessibility, and streamline the overall service experience. Let us delve into the myriad ways in which toll-free phone numbers can seamlessly transform your customer service operations.
Firstly, toll-free phone numbers prove instrumental in alleviating the burden on your customer service team. By furnishing a dedicated line for customers to access assistance, the risk of inundating your main line and fostering prolonged wait times is effectively mitigated. This, in turn, empowers your team to focus on addressing the most critical issues with heightened responsiveness.
Secondly, toll-free phone numbers offer customers a consistent and reliable point of contact. Unifying all customer service inquiries under a single number instills confidence in your clientele, fostering trust and loyalty. As a result, customers are assured that they can rely on your organization to consistently provide the support they seek.
Thirdly, toll-free phone numbers prove to be invaluable sources of data and insights. By meticulously tracking call volume and diligently analyzing call data, businesses can discern prevailing trends and patterns in customer inquiries. These crucial revelations enable companies to identify common issues and devise targeted strategies for more effective resolutions.
Lastly, toll-free phone numbers empower businesses to deliver an unparalleled level of personalized customer experience. By harnessing call routing and interactive voice response (IVR) systems, customers are expertly guided to the appropriate team or representative based on their unique requirements. This seamless navigation expedites the resolution process, ensuring that customers receive prompt and efficient assistance.
In summation, toll-free phone numbers stand as indispensable assets for businesses striving to optimize their customer service operations. By offering dedicated lines, establishing consistency, harvesting valuable data, and facilitating personalized experiences, these toll-free avenues epitomize an unwavering commitment to superior customer support. As companies continue to harness the potential of toll-free phone numbers, they fortify their standing in the market and reinforce lasting bonds with their cherished clientele.