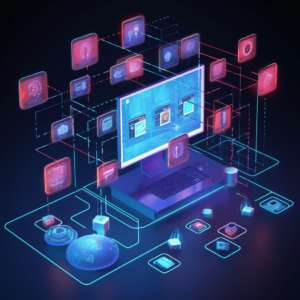 In the battle against the incessant nuisance of spam calls, artificial intelligence (AI) has emerged as a game-changing ally. With its ability to analyze vast datasets and learn from patterns, AI has transformed the way we tackle this persistent telecommunication menace.
Intelligent Call Filtering: AI-driven spam call detection systems employ sophisticated algorithms to scrutinize call patterns, caller IDs, and content. By discerning common spam traits, these smart filters can accurately identify and divert potential nuisances.
Real-Time Analysis: Unlike traditional rule-based methods, AI continuously adapts to evolving spam tactics. Its real-time analysis ensures that new and sophisticated spam calls are promptly detected and blocked, providing an ever-improving defense.
Personalized Call Blocking: AI empowers users to customize their spam call preferences. By learning from user feedback, the system can tailor its blocking approach, minimizing false positives and allowing essential calls to go through seamlessly.
Enhanced Robocall Detection: Robocalls, the bane of modern communication, are particularly challenging to combat. AI's ability to recognize pre-recorded messages and voice bot characteristics bolsters our defenses against these pesky automated calls.
Network-Backed Security: Telecom providers leverage AI-driven solutions on a larger scale to protect their customer base collectively. Implementing network-wide AI safeguards helps intercept spam calls before they even reach individual users.
Beyond Caller ID: AI delves deeper into call data, going beyond the caller's identity. It analyzes call behavior, call frequency, and user interaction to unveil hidden spamming patterns that might be missed by conventional methods.
Future of Spam Mitigation: As AI continues to advance, its potential in spam call detection is bound to grow further. Coupled with other emerging technologies like voice biometrics and blockchain, AI could create an impregnable defense against spam calls.
By embracing the power of AI in detecting and blocking spam calls, we embark on a journey towards a more serene and secure phone experience. As technology evolves, our fight against spam evolves with it, thanks to the remarkable prowess of artificial intelligence.