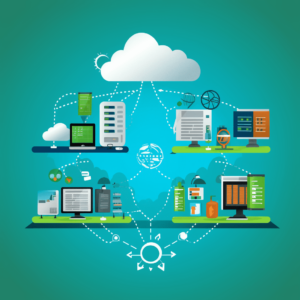 In an era where environmental consciousness is more critical than ever, businesses are increasingly seeking sustainable solutions to reduce their carbon footprint. One area where significant strides have been made is in the realm of cloud phone solutions, which offer numerous environmental benefits that align with green initiatives. In this blog post, we'll explore the "Green Advantage" of cloud phone systems and how they contribute to a more eco-friendly future.
First and foremost, cloud phone solutions drastically cut down on hardware waste. Unlike traditional phone systems that require physical equipment on-site, cloud-based systems rely on virtual infrastructure hosted by service providers. This eliminates the need for power-hungry hardware and reduces electronic waste, a major contributor to environmental pollution.
Additionally, the energy efficiency of cloud phone solutions is noteworthy. Traditional phone systems demand constant power consumption, even during periods of inactivity. On the contrary, cloud-based systems operate on a pay-as-you-go model, consuming energy only when calls are made or received. This "on-demand" nature significantly reduces energy usage, leading to a more sustainable operation for businesses.
Furthermore, the scalability of cloud phone solutions plays a vital role in minimizing environmental impact. As businesses grow, they can easily expand their phone system without the need for extensive hardware upgrades. This scalability ensures that resources are utilized optimally, preventing unnecessary waste and promoting resource efficiency.
Cloud phone systems also contribute to a reduction in carbon emissions. By eliminating the need for physical travel to conduct business meetings, these solutions enable remote collaboration, reducing the carbon footprint associated with transportation. Additionally, many cloud phone services offer virtual meeting capabilities, further promoting eco-friendly practices.
Moreover, cloud-based phone systems often employ advanced features such as virtual faxing and paperless communication. By reducing paper usage, businesses can conserve valuable natural resources and decrease the environmental impact of paper production and disposal.
In conclusion, cloud phone solutions offer a clear "Green Advantage" with their reduced hardware waste, energy efficiency, scalability, carbon emission reduction, and promotion of paperless communication. As more businesses embrace sustainable practices, the adoption of cloud phone systems emerges as a significant step toward building a greener future. By harnessing the power of technology, companies can not only enhance their communication infrastructure but also contribute positively to the well-being of the planet.