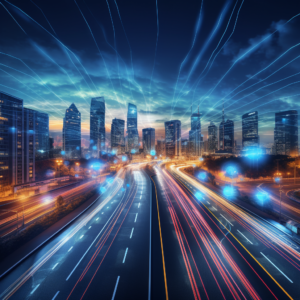 The landscape of toll-free communication is poised for transformation as new predictions and trends emerge. The evolution of technology, customer preferences, and business needs are shaping the future of toll-free communication in intriguing ways.
Seamless Integration with Digital Channels: The future of toll-free communication lies in its integration with digital platforms. Toll-free numbers will seamlessly interact with chatbots, AI assistants, and messaging apps, offering customers a unified and versatile communication experience. This integration will enable businesses to provide immediate assistance while also offering the option for human interaction when necessary.
Personalization through Data Analytics: Toll-free communication is set to become more personalized. Businesses will leverage data analytics to gain insights into customer behaviors, preferences, and histories. This information will enable companies to tailor their interactions and responses, enhancing customer satisfaction and loyalty.
Virtual Toll-Free Numbers: Virtual toll-free numbers, detached from a specific geographic location, will gain traction. This allows businesses to expand their reach globally without the constraints of traditional phone lines. Virtual numbers offer flexibility and cost-efficiency, making them an attractive option for companies with international clientele.
AI-Enhanced Interactive Voice Response (IVR): AI-powered IVR systems will become smarter and more intuitive. Instead of navigating through lengthy menus, callers will engage in natural, human-like conversations with AI-powered IVRs. This streamlined experience will reduce frustration and enhance customer satisfaction.
Enhanced Security Measures: As data security remains a concern, toll-free communication will incorporate advanced encryption and authentication methods to ensure the privacy of customer information during interactions.
Omnichannel Consistency: Toll-free communication will contribute to the omnichannel customer experience. Companies will focus on maintaining consistent communication across various touchpoints, creating a unified brand image and customer journey.
Automation and Self-Service: Automation will continue to play a pivotal role. Customers will have the option to resolve straightforward inquiries through self-service options, leaving complex issues for direct interaction with customer service representatives.
Enhanced Reporting and Analytics: Toll-free communication systems will offer more comprehensive reporting and analytics capabilities. Businesses will gain deeper insights into call patterns, customer satisfaction levels, and agent performance, facilitating continuous improvement.
Eco-Friendly Initiatives: Environmentally conscious practices will influence toll-free communication. Companies may opt for digital alternatives, reducing the need for paper-based transactions and enabling a more sustainable approach.
Augmented Reality (AR) Integration: AR may find its way into toll-free communication, particularly for industries like tech support or retail. Customers could use AR to show issues they're facing, allowing agents to provide more accurate solutions.
In essence, the future of toll-free communication is marked by integration, personalization, and efficiency. Businesses that embrace these trends and predictions are likely to create a seamless, customer-centric communication experience that strengthens relationships and propels growth.