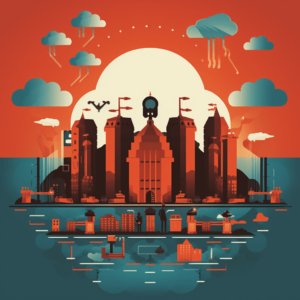 As the government and public sector increasingly embrace cloud computing, the significance of data security cannot be underestimated. While cloud technology offers numerous advantages, concerns about safeguarding sensitive data must be addressed. Here's why data security is of utmost importance in cloud adoption for government and public sector organizations.
Foremost, these entities handle a plethora of sensitive data that requires protection from unauthorized access and breaches. Personal information, medical records, financial data, and national security information are just some of the types of data that must be safeguarded. Ensuring robust data security during data storage and processing in the cloud is imperative to prevent misuse and malicious activities.
Secondly, data security is crucial for maintaining public trust in government and public sector organizations. Citizens expect their data to be managed responsibly and securely. Any breaches in data security can lead to a loss of public trust and damage the reputation of these organizations. By prioritizing data security, these entities can assure citizens that their data is well-protected.
Thirdly, adherence to regulations and standards is paramount, necessitating rigorous data security measures. Government and public sector organizations must comply with various regulations like HIPAA and GDPR, which mandate stringent security protocols for handling sensitive data. Non-compliance can result in severe consequences, including fines, legal actions, and reputational harm.
Lastly, data security is crucial for ensuring uninterrupted services. These organizations provide essential services that must remain accessible to citizens at all times. Any data breaches or cyber attacks can disrupt these services, causing significant harm. By implementing robust data security measures, they can ensure seamless service delivery even during crises.
In conclusion, data security plays a critical role in government and public sector cloud adoption. By diligently implementing strong security measures, these organizations can safeguard sensitive data, maintain public trust, adhere to regulations, and ensure continuous service delivery. As cloud adoption continues to grow in this sector, data security will remain a paramount consideration.