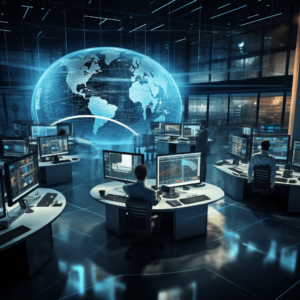 Businesses rely heavily on telephony systems for communication, however these systems are not always secure against cyberattack. To protect the privacy, security, and availability of critical data and communications, these risks must be mitigated. Key measures to improve phone security include the following:
You must first guarantee that your telephony system is housed on a safe network. Firewalls, intrusion detection systems, and other forms of access control should be set up to keep hackers out.
Second, manage your telephony system and related software with regular updates and security fixes. Updating software on a regular basis helps fix security flaws and prevent exploitation.
Third, ensure that the telephony system is only accessible via robust authentication measures. By necessitating several different kinds of authentication, multi-factor authentication (MFA) increases safety.
To guarantee that only authorized users have access to and can administer the telephony system, it is important to set up role-based access restrictions. Restrict access based on who is doing what in the workplace.
Conduct security audits and assessments on a regular basis to find and fix any security holes that could be exploited by hackers. Respond quickly to the problems that have been found.
Put the telecommunication system in a secure configuration by following industry standards. Turn off unused components that could be exploited by hackers.
Employees should be educated on the best practices for telephonic security. Instruct students on the dangers of phishing and other social engineering schemes used by cybercriminals.
Secure and well-managed call records are an essential part of point number eleven. Only allow authorized users in and keep and examine access logs regularly.
In the event of a security breach or other incident involving the phone system, you should have an incident response plan ready to implement immediately. Damage can be reduced and downtime reduced with a solid strategy.
Integrating third-party applications with your telephone system requires careful attention to security and adherence to industry standards (see point 13).
Telephony system security should take into account industry-specific requirements (such as HIPAA for healthcare and GDPR for data protection). Compliance is an important factor in keeping private information safe.
The fifteenth best practice is to always be on the lookout for potential dangers by keeping an eye on system logs and telephony data.