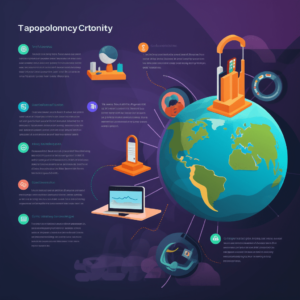 In the digital era, where communication constantly evolves, telephony has not been left behind. From the traditional landlines to cutting-edge VoIP services, telephony remains integral to our professional and personal lives. But just as the technology progresses, so do the regulations governing its use. For businesses especially, navigating telephony compliance can feel like walking through a minefield. Let's dive into how one can stay on the right side of the law.
1. Understand the Landscape:
The regulatory landscape for telephony in the U.S. is vast. Key players include the Federal Communications Commission (FCC) and the Federal Trade Commission (FTC). It's essential to familiarize yourself with the various laws, such as the Telephone Consumer Protection Act (TCPA) and the Telemarketing Sales Rule (TSR). These regulations stipulate who you can call, when you can call them, and what you need to disclose.
2. Stay Updated on Changes:
Telephony laws are not static. As society's needs shift, laws adapt. The FCC, for instance, frequently revisits and amends its rules. Companies should regularly review updates, consult legal professionals, and perhaps consider joining industry associations that offer insights and updates.
3. Implement Robust Training:
Missteps in telephony compliance often stem from lack of knowledge. Regular training sessions can ensure that everyone from the call center representative to the C-suite is aligned with the latest regulations.
4. Adopt Technological Solutions:
Technology got us into this regulatory maze, but it can also guide us out. Invest in telephony platforms that offer built-in compliance tools. These systems can help automate tasks like scrubbing call lists against the National Do Not Call Registry or limiting call times to comply with designated hours.
5. Keep Records:
Should you face scrutiny, thorough record-keeping can be your best defense. Ensure you have logs of all calls, texts, and faxes. These should include timestamps, recipient details, and the content of the communication.
6. Prioritize Consent:
In many cases, having explicit consent from the party you're contacting can provide a safeguard against potential complaints. Ensure you're using opt-in methods, clearly informing parties how their data will be used, and offering straightforward opt-out solutions.
In conclusion, while navigating the labyrinth of telephony regulations can be daunting, it's entirely feasible with the right knowledge, tools, and strategies. Embracing both technology and education will go a long way in ensuring you not only comply with the law but also foster trust with your clients and stakeholders. Remember, staying informed is not just about avoiding penalties; it's about upholding the integrity of your business in the eyes of the public.