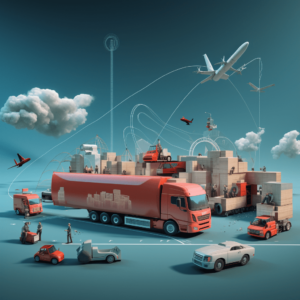 When it comes to the dynamic fields of transportation and logistics, it's the intricate dance of moving parts and seamless communication that keeps the world turning. Advanced telephony is the unsung hero in these sectors, knitting together the myriad threads of the supply chain and ensuring every package, every shipment, reaches its destination as intended.
Having the ability to share real-time updates and make swift decisions can be the difference between streamlined operations and logistical nightmares. Enhanced telephony enables instantaneous connections between drivers, logistics coordinators, and management, allowing for on-the-fly problem-solving and ensuring the gears of commerce never stop turning.
This isn't just about moving cargo; it's about navigating the unforeseen, the sudden roadblocks and disruptions that can throw a wrench into the works. A reliable communication system is pivotal in managing these unexpected hurdles and keeping the supply chain running smoothly, minimizing delays and maintaining operational harmony.
But the reach of advanced telephony extends beyond the unseen arteries of commerce; it's also about fostering positive, transparent relationships with customers. Immediate, clear responses and real-time updates are critical in meeting customer expectations and resolving their concerns, fostering trust and loyalty.
To sum up, embracing modern telephony solutions in transportation and logistics is more than just an upgrade; it's an essential pivot towards enhanced operational efficiency, robust customer relations, and a smoother, more responsive supply chain. It's about ensuring the lifelines of global commerce are strong, responsive, and resilient, meeting the demands of our ever-evolving world.