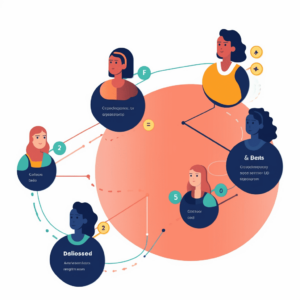 For nonprofit organizations, managing high-volume calls and donor data is critical for achieving their goals. Effective strategies for handling these tasks can make all the difference in how successful a nonprofit is in reaching its mission. Here are some tips for handling high-volume calls and managing donor data in nonprofit contact centers:
Use Call Queues
When call volumes are high, it's important to use call queues to manage the flow of calls. This ensures that all calls are answered in the order they are received and helps to prevent dropped calls.
Offer Self-Service Options
Another way to manage high call volumes is to offer self-service options. By providing donors with the ability to manage their own information or make donations through an automated system, you can reduce the number of calls that need to be handled by agents.
Implement Call Routing
Call routing is a great way to ensure that calls are directed to the most appropriate agent based on the nature of the call. This helps to reduce call times and ensures that donors receive the assistance they need quickly and efficiently.
Use a CRM System
A good customer relationship management (CRM) system is essential for managing donor data. By centralizing donor information, nonprofits can ensure that donor data is accurate and up-to-date, which can help to improve donor relationships and increase fundraising efforts.
Train Agents
Lastly, it's important to ensure that contact center agents are properly trained to handle high-volume calls and manage donor data. Providing ongoing training and support can help to improve agent performance and ensure that they are providing the best possible service to donors.
In conclusion, managing high-volume calls and donor data is crucial for the success of nonprofit organizations. By using call queues, offering self-service options, implementing call routing, using a CRM system, and training agents, nonprofits can effectively manage these tasks and achieve their goals. Contact a contact center solutions provider today to learn more about how these tools can benefit your nonprofit.