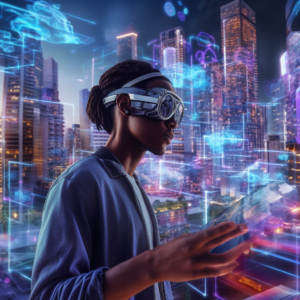 The newest and most powerful mobile networking technology is 5G, which promises quicker speeds, reduced latency, and higher capacity than ever before. Its revolutionary characteristics have the ability to revolutionize business operations by delivering previously imagined applications and services.
Here are some crucial aspects of 5G and its potential business consequences to consider:
With 5G, businesses can benefit from increased download and upload speeds, allowing for faster data transfer and more responsive applications. This is essential for organizations that rely on real-time data, such as financial institutions and healthcare providers.
Reduced latency: 5G technology has less delay than previous generations of mobile networks, enabling for quicker data transmission. This is critical for applications requiring real-time response, such as remote surgery and driverless cars.
Increased capacity for connected devices: 5G networks can accept more connected devices than previous generations of mobile networks, which is crucial for businesses that rely on Internet of Things (IoT) devices and other interconnected technologies.
5G technology has the potential to enable previously impossible new applications and services, such as remote VR instruction and augmented reality shopping, as a result of its quicker speeds, lower latency, and increased capacity.
Infrastructure requirements: To use 5G technology, organizations must guarantee that their infrastructure is sufficient. This may necessitate updating networks, investing in new equipment, or partnering with 5G connectivity service providers.
In conclusion, 5G technology has the ability to alter how businesses work by delivering faster speeds, reduced latency, and higher capacity. To prepare for success in the 5G era, businesses must comprehend the possible effects of 5G on their operations and invest in the required infrastructure.