When you're paying per seat, you are paying way more than you should be! But when you're paying by our penny-per-minute model, you could be saving almost one-third of the cost of paying per agent! Our cloud-based call center software is the most cost-effective solution to your contact center needs. Let's take a look at the chart below.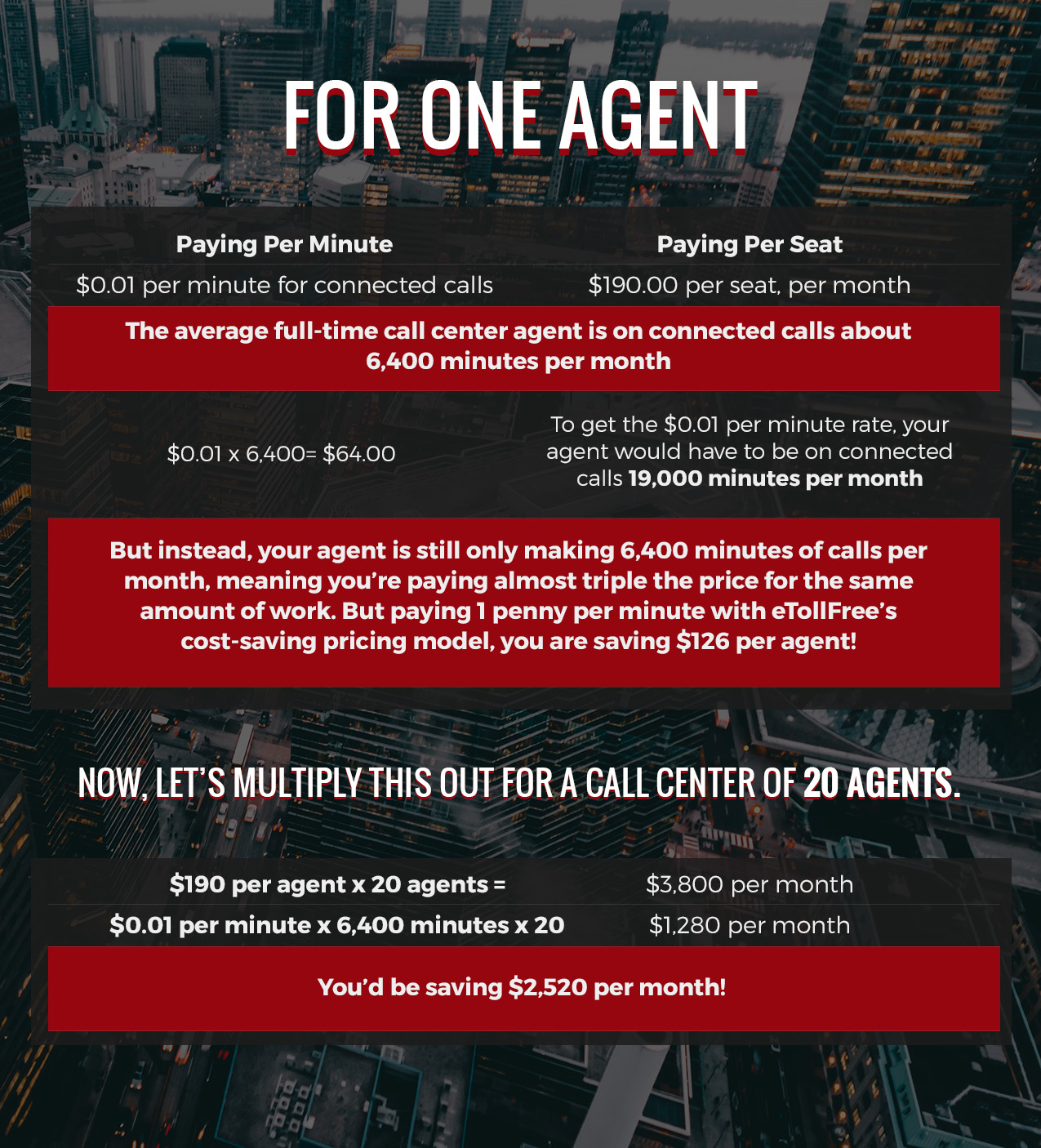 And because we custom-build your phone system for your business, your phone system can grow along with you, no matter how fast or how big your business grows!
Want more info? Fill out the form below!